Taking advantage of technology is not just important – it's essential
The vast expansion of the internet and the subsequent rise of social media has undoubtedly impacted the world indefinitely. With the availability of apps and social media, the buyer pools across all industries have grown to incredible numbers. The real estate industry has also been affected by this paradigm shift.
Today, those looking to purchase a home are not only searching on real estate brokers' websites – some of the most impressive homes are featured on Facebook, Instagram, TikTok, and beyond. Sellers looking to close their homes quickly and efficiently should entrust their home sales to a skilled agent like
Paula Campbell
. She wholeheartedly embraces social media and today's digital marketing techniques.
Greater exposure altogether
Open houses, word-of-mouth, and directional signage are great ways to find prospective buyers, but the internet has proved to be an invaluable tool for realtors. The homes Paula represents will appear on the MLS (Multiple Listing Service) and also be syndicated to hundreds of other local and national websites to capture the attention of both local and out-of-town buyers. In addition to ample exposure on various websites, Paula regularly utilizes email marketing to a targeted database of buyers and local brokers, as well as strategic social media posts to open the doors for thousands and thousands of other viewers to learn about your home from a new angle.
More exposure means finding your buyer quickly
When selling a home, the less time on the market, the better. Not only is a quick sale more convenient, but it garners a higher value and causes a great "domino effect." Quick offers are usually higher in value, with more contract terms in the seller's favor. It can also be more difficult for a buyer to try and justify a price decrease (or any other unfavorable alterations) to the contract during the inspection/escrow period if the home has only hit the market a few days prior. Why not set the odds in your favor from the start and increase your exposure across every possible avenue?
Finding a buyer quickly means more money in your pocket
To fully understand how increased exposure impacts your home's time on the market and, thus, the final cost of your home, it's worth taking a quick exploration of the concept of supply and demand. When a product is in short supply, the demand will always rise. Higher demand for something means a higher sales price.
It is the same in real estate. Let's say there are two homes positioned next door to one another. One has only been on the market for three days, while the other has been on the market for 200 days. If a home sits on the market for a longer period of time, buyers might feel more comfortable making a less-than-favorable offer in hopes that the sellers are worn out and ready to throw in the towel just to procure a contract. It's important to take every step possible to get your home in front of as many buyers as possible.
The browsing habits of a new generation and era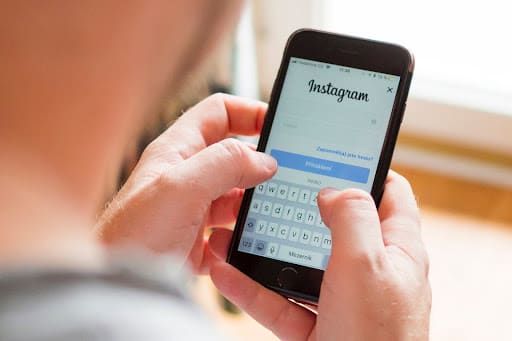 As Millennials and Gen-Z enter the workforce and start their own families, they will slowly but surely come to make up the largest portion of homebuyers. In the spring of 2022,
millennials made up 43% of all homebuyers
. This new generation is responsible for the increase in technology use and the changes many industries have faced. Thanks to them, groceries are delivered within the same day, entire wardrobes can be dropped off on your front porch, and dream homes are found on
Instagram
. More and more home buying stories begin with seeing a video they liked on social media and deciding to message the broker who posted it. While this large category of buyers will eventually learn of great homes by driving through neighborhoods and visiting open houses, their search will almost always begin online.
An opportunity to show off your home when one would least expect to see it
The digital age has provided businesses with the opportunity to market to clients around the clock, even when they may not actively be browsing or looking to buy something. We've all seen posts on our Facebook News Feed, Instagram's "Explore" tab, and TikTok's "For You" page, but the game has evolved even further.
As previously stated, more and more buyers are browsing for homes entirely online, with the younger generations searching almost exclusively on their phones. It is of utmost importance to not miss out on this crowd and position your home on those various apps to reach this vital new market. Tailored ads targeted to specific markets with almost limitless customizations are invaluable tools for sellers in the 21st century.
The immersive magic of videography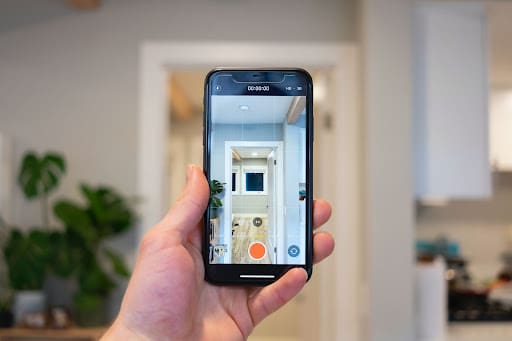 If a picture is worth a thousand words, what is a video worth? Most realtors would agree videos are the golden ticket to selling homes in the modern age. Thanks to
YouTube
, social media, email campaigns, and smart website design, buyers can now enjoy virtual walkthroughs and glamorous lifestyle videos from the comfort of their sofa. These alluring videos not only look nice, but they allow potential buyers to truly see themselves within the space. They can see the life and memories they will create and how they can make use of the space in a way that a singular photograph simply cannot capture. With every passing day, more and more videos are becoming the driving force behind home sales and the way buyers end up finding their dream homes.
Say 'goodbye' to disappointing, dead-end showings
When prepping your home for a showing, there is quite a bit of work that needs to go into it. Beds must be made, countertops wiped down, dirty dishes hidden from sight, and everyday clutter packed away. While it is exciting to book a ton of showings, you want those buyers to be genuinely interested in making an offer.
Thanks to videography and full virtual tours, buyers can "walk through" your home from the comfort of their couch and decide if the layout, dimensions, and general configuration will work for them and their lifestyle without ever needing to set foot inside. Not only are you reaching a larger audience than ever before, but you are ensuring you only get the most interested and serious buyers through the door for those in-person visits.
Reaching buyers beyond your neighborhood's boundaries
In a post-pandemic world, more and more people are making big moves than ever before. COVID-19 inspired people to not take their time on Earth for granted and to make that cross-country move to the picturesque New England town of their dreams. Furthermore, millions of companies are allowing employees to continue working remotely at an unprecedented rate. It is more important than ever to not only reach buyers who might be looking to move across town but also to reach those located on the other side of the state, region, and nation. With videos and virtual walkthroughs, buyers can get a more complete look at the home than ever before, with some even purchasing property without touring in person.
Countless marketing methods, not just print
In previous times, homes were marketed on flyers, in the newspaper, and in magazines. Today, the technology of the digital age has created dozens of other more effective and attractive ways to sell your home. Sure, flyers, magazines, and newspapers are great tools. Still, it would be an insult not to utilize the power behind drone videos, vibrant twilight photography complete with pristine editing, blogs, Instagram TV, YouTube, and carefully-crafted email campaigns. Simply put, the times have changed, and the most effective brokers out there, like Paula Campbell, have adapted to the times, gotten creative, and jumped ahead of the trends to guarantee clients the best results possible.
A skilled realtor,
Paula Campbell
has more than two decades of experience in the industry. With close connections across the state of Pennsylvania, extensive knowledge of local neighborhoods, and a lengthy list of repeat clientele, Paula has set herself apart from the rest of her field. She boasts a proven track record of excellence.
Contact Paula Campbell Homes today
to hear more about her digital marketing strategies and success stories.