Prepare for a fabulous small-town lifestyle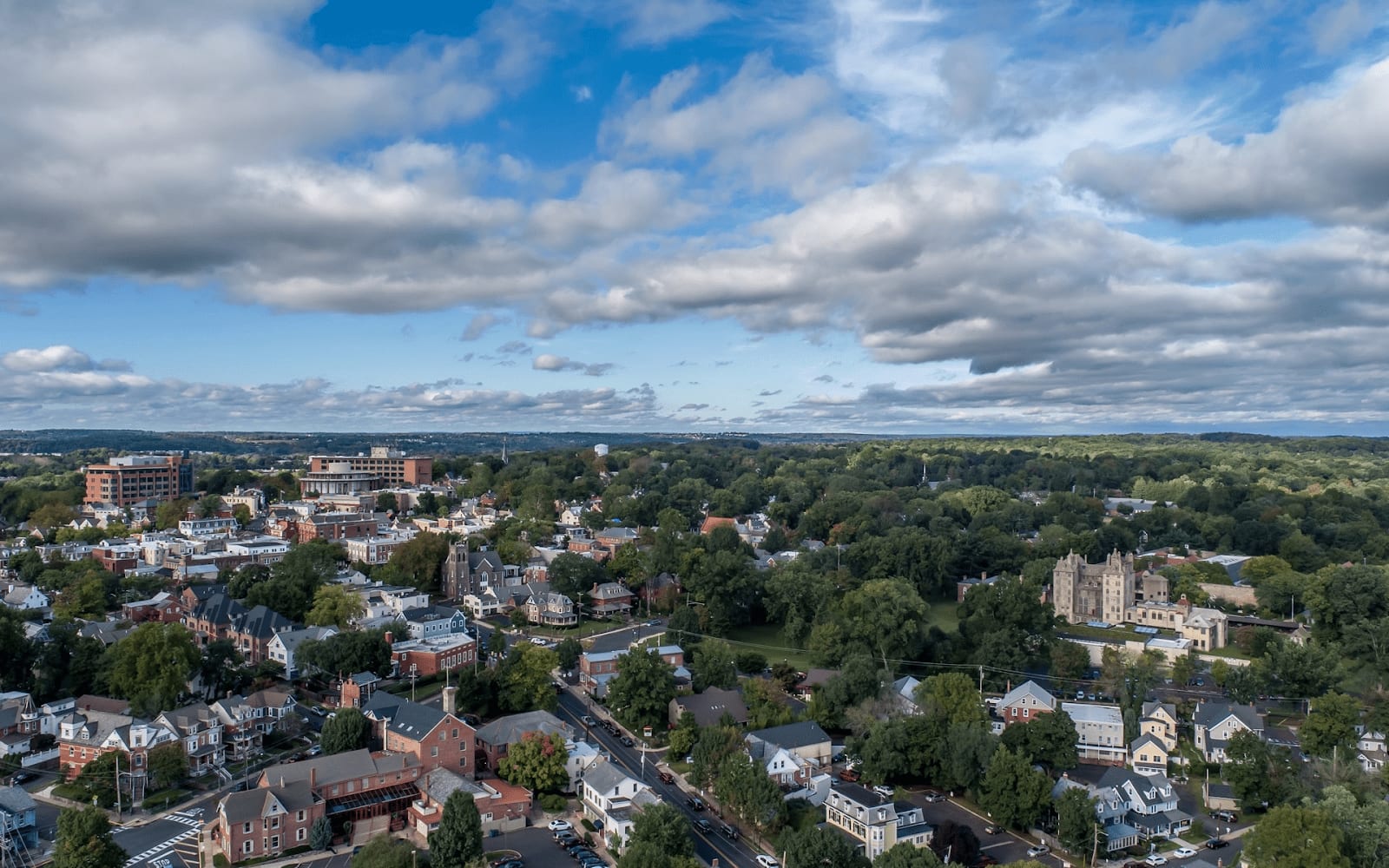 Image courtesy of the Borough of Doylestown, PA
Whether you're relocating for an exciting job opportunity, giving your family a fresh start, or changing cities for other reasons, moving is a significant, life-altering decision. Starting a new life elsewhere is not easy, but it is manageable if you know how to approach the homebuying process.
Relocating is a big decision that requires a significant amount of planning. While moving can be stressful, knowing how to prepare will lift some weight off your shoulders. This guide will be your go-to when relocating to the charming town of Doylestown, Pennsylvania. Follow these steps for a seamless move to Doylestown.
1. Choose your destination
Doylestown, Pennsylvania, is a fantastic place to call home. This picturesque Bucks County town offers plenty to do, see, and eat, along with a multitude of housing styles. Bucks County is a highly desirable location, with convenient highways connected to Philadelphia, New York City, and other major cities. Additionally, owning Doylestown real estate gives you access to a myriad of parks, wildlife preserves, and trailheads. Doylestown is also surrounded by a constellation of major destinations. By car, Doylestown is just an hour and a half away from the shore, two hours or so from New York City, less than an hour from Center City, Philadelphia, and an hour and a half from the Poconos. The combination of charming local attractions, proximity to metro areas, and access to nature makes this town a fantastic destination in which to live.
2. Talk to your family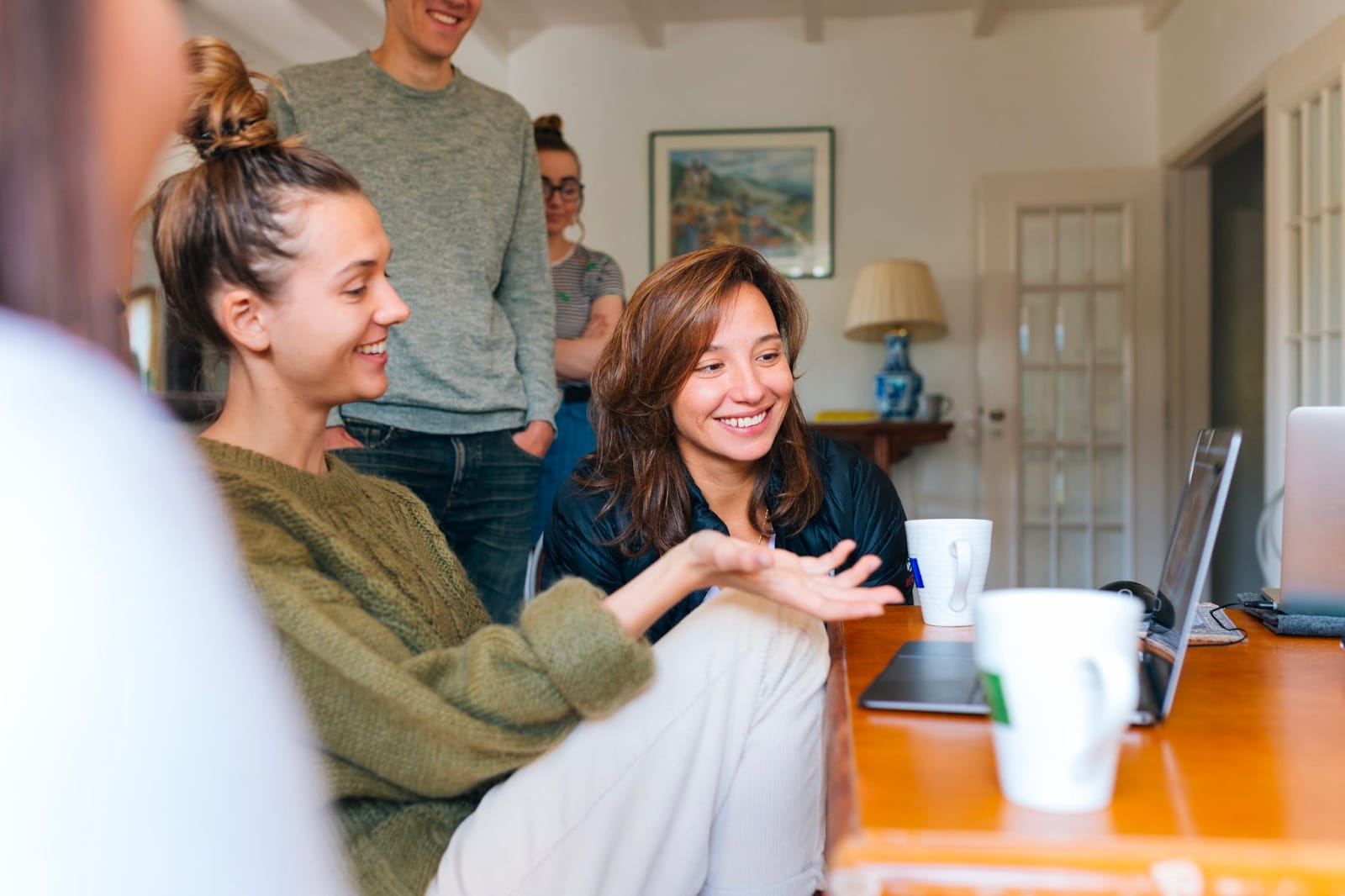 Communication is key to ensuring your family is happy and ready to relocate. Your conversation with your partner and children will be ongoing and in-depth, and it may involve difficult questions and answers. Be sure that everyone is on board with the move, and be ready to work through challenges like kids leaving their school and friends behind, your spouse leaving their job, and so on.
When all the particulars have been ironed out, read up on your new hometown of Doylestown! Depending on your or your family's specific interests, you may want to learn more about Doylestown's shopping opportunities, hiking trails, or historically significant sites. Get prepared and excited about your big relocation.
3. Set up a moving budget
Once you have your eyes set on Doylestown, you'll need to set up a moving budget. Hiring movers is the best option to ensure your possessions make it to your new home in one piece, saving you the headache of doing heavy lifting or breaking any prized possessions in the process. Do your research to find an excellent moving company. Give your chosen company a call to interview them and see whether they will meet your needs.
Keep your finances in check, and put aside extra funds if any issues come up. If you'll be purchasing new furniture and appliances, prioritize which pieces are most important to buy first. Your relocation budget should include:
Moving company costs

Repairs on your current home to boost your ROI

Vehicle transport fees if you're not driving to your destination

Plane tickets if you're going to fly

Mortgage funds for your new Doylestown home
4. Find a real estate agent
Working with a local real estate agent will give you insider access to the best properties available in Doylestown. If you're looking for a personable real estate agent with plenty of industry connections and regional knowledge, Paula Campbell is a perfect choice. She has years of experience selling homes throughout Bucks and Montgomery Counties. Paula is all about making her clients feel comfortable, sharing her 25-plus years of real estate experience and extensive local knowledge of her hometown to lead her clients to the home of their dreams.
Paula is a member of the National Association of Realtors and a member director on both the board of the Bucks County Association of Realtors and the Pennsylvania Association of Realtors. In addition, Paula has plenty of repeat clients, affirming her expertise and making her the best choice to work with when relocating to Doylestown, Pennsylvania.
5. Go house-hunting in person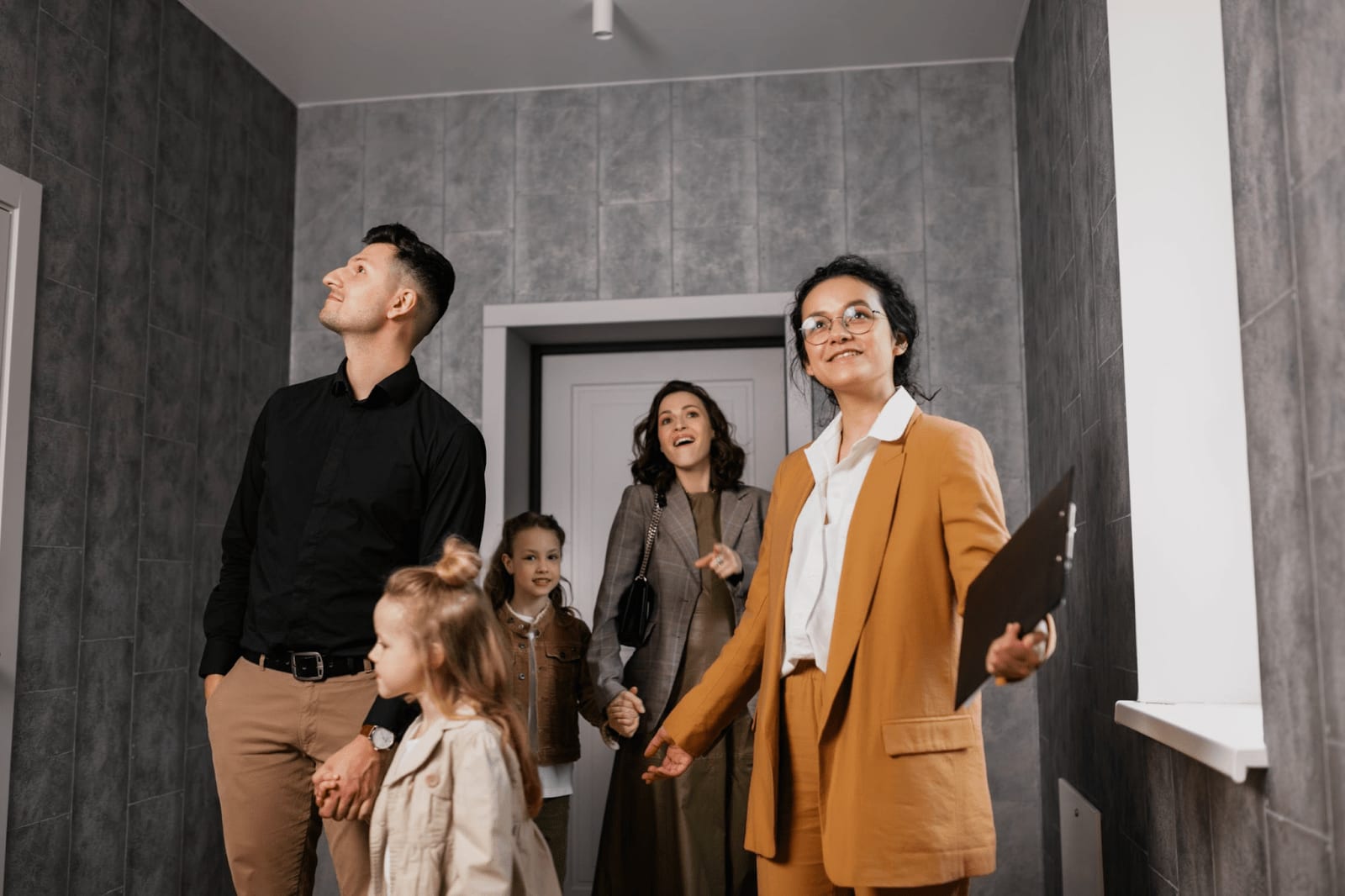 A virtual tour will not suffice when relocating from your current home. While viewing photos and a tour online is fine, there is nothing like visiting a property to see whether it's a good fit. You want to make sure that it feels right, it has all of the features you need, and the photos paint an accurate picture of what the home is actually like. Paula will compile a list of homes that meet your requirements, you'll go for viewings, and then you can decide which one fits your goals. She will walk you through each step of the home buying process, ensuring a smooth real estate transaction and transition for your family.
6. Transfer mail and utilities
Once you've found the perfect home with Paula's help, it's time to transfer important items to your new address, such as your mail, utilities, and subscriptions. Don't forget to cancel services at your current home and search for the same services in your new community. Change your address, forward your mail, and update your mailing address and personal info on all of your online accounts. Call utility companies in your new town to schedule start dates for electricity, water, internet, TV, phone, and all other necessities.
7. Build a network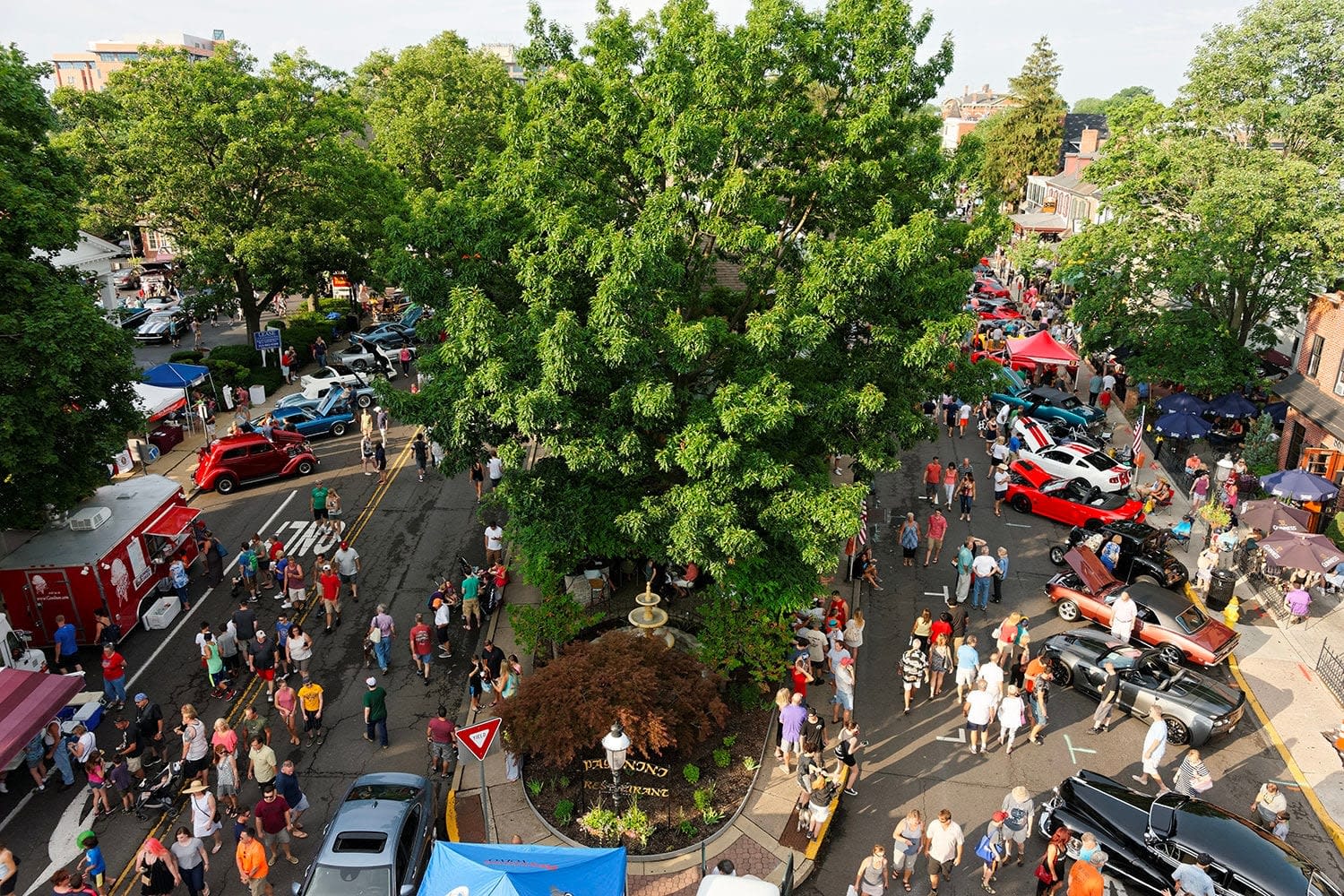 Image courtesy of the Borough of Doylestown, PA
Moving can be challenging, especially if you don't have friends or family in your new community. Start building a network in your new neighborhood by joining local groups, obtaining a local gym membership, getting a library card, and participating in community events. Your family will have an easier time relocating if you begin reaching out and making friends as early as possible.
Doylestown Borough is a charming suburb with a population of just over 8,000 people. Depending on where you are relocating from, moving to a small town can be somewhat of a culture shock. Here are the benefits of small-town living that you'll enjoy when relocating to this beautiful community.
8. Laid-back lifestyle with culture
The small-town lifestyle in Doylestown is more relaxed than that of a bustling city. You'll get to experience a peaceful existence where everyday life goes a bit slower, and your health will undoubtedly benefit. The air is cleaner, there is less traffic, you're closer to lush green areas, and your stress levels will drop significantly when leading a small-town lifestyle.
Regarding culture, USA Today has described Doylestown as America's "best small-town cultural scene." Foremost among Doylestown's cultural offerings is Mercer Museum. Named for an early 20th-century archaeologist, it displays American tools and memorabilia from that same time period. Five minutes from the museum is Fonthill Castle, formerly the place of residence for Henry Chapman Mercer, the same person who founded the museum. While technically a large house, Fonthill is open Tuesday through Sunday for one-hour guided tours. The James A. Michener Arts Museum is another cultural bastion in downtown Doylesville. It houses a rotating schedule of exhibits that complements permanent exhibits of art primarily from the Delaware Valley region. Besides those institutions, Doylestown also hosts annual events such as its cycling race and arts festival. Put all of that together with its weekly farmers market (Saturdays from April to November) and you have the makings of a fine community.
9. Community feel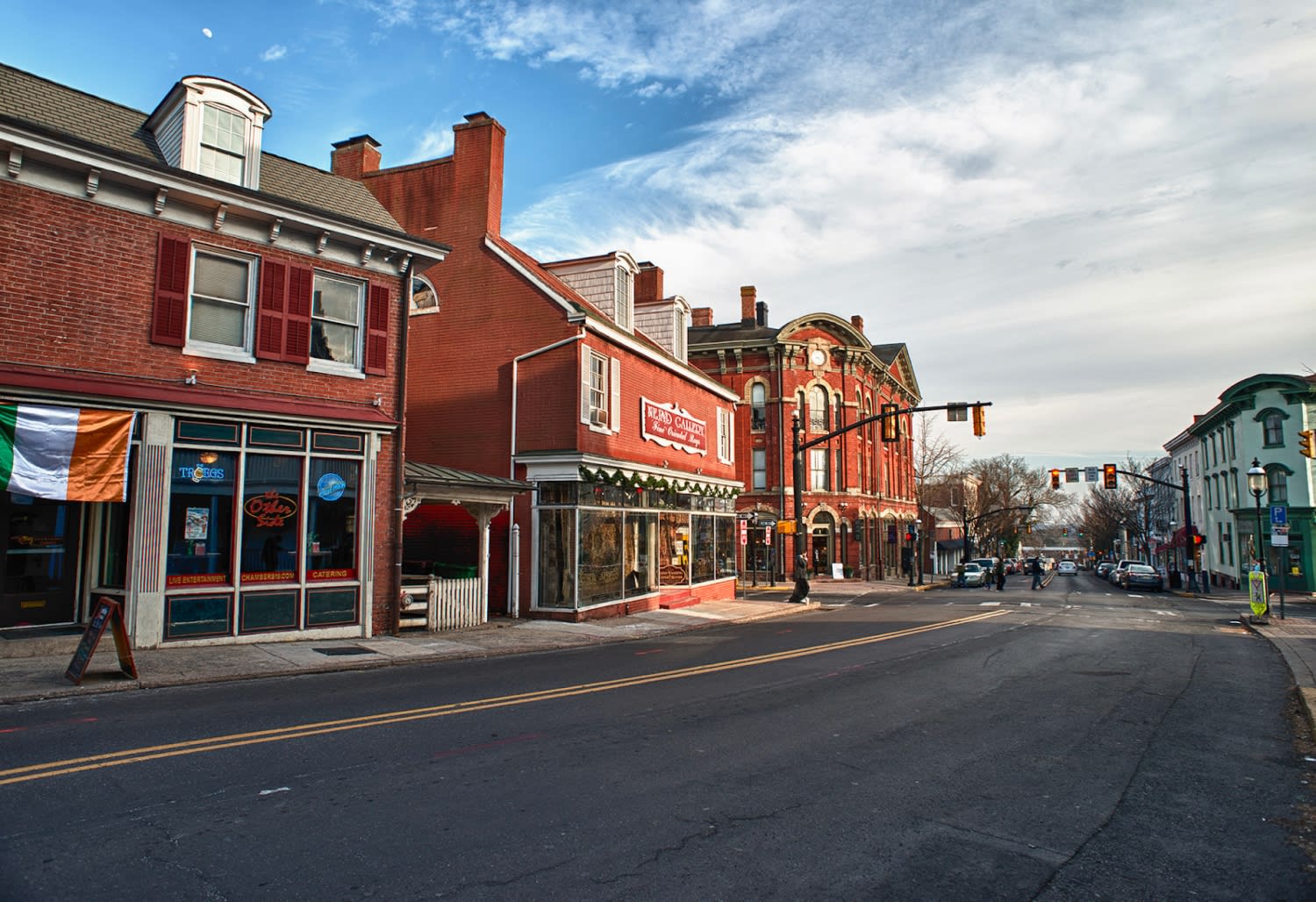 Image courtesy of the Borough of Doylestown, PA
Once you relocate, you'll notice that people are friendly, neighbors know each other, and you'll be welcomed with open arms. A community feel is an integral part of small-town living, and locals will greet you and be willing to help you out in case you need anything. If you're moving to Doylestown solo, you'll find it easy to meet people and socialize. If you're moving with your significant other and children, getting to know other families in your neighborhood will help you fit right in, create a wonderful life full of play dates and family outings, and forge lifelong friendships.
10. Space for days
One of the best parts of moving from a metropolis to a house in Doylestown is the amount of space in your town. You'll have the expansive living space you've always wanted. A bonus is having more breathing room inside your home so that every family member gets their alone time. You'll spend countless hours gardening, playing with family in the backyard, hosting dinner parties, and leading the fulfilling small-town life you've always dreamed of.
When you're ready to call Doylestown home, contact Paula Campbell. Her extensive knowledge and professional network will lead you to the Doylestown home of your dreams.