From industrial to minimalist, there are a variety of styles and strategies to elevate your home decorating.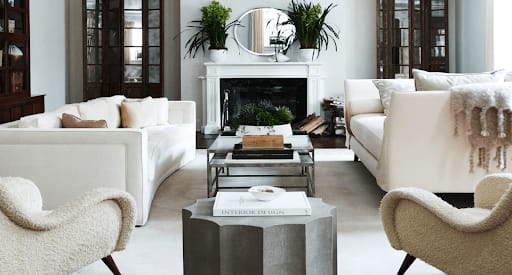 The second investors start talking about improving real estate, most people think of home renovations. However, one of the best ways to make a property sellable is by focusing on its interior design. This can give the inside of a home the kind of appeal that helps prospective buyers picture living there. With Doylestown luxury homes featuring a variety of styles, from
mid-century modern
to
traditional
, here are a few steps you can take to enhance your interior decoration.
Learn Your Style
The best place to start when decorating your luxury home is studying from the best of the best. Without great inspiration to find your own style, you can end up feeling lost. Doylestown luxury homes deserve the best, so take the time to go online and explore home design magazines like
House Beautiful
, research home-improvement sites like
HGTV
, and consider interior design styles you're drawn to. Then, you can collect your favorite finds and use them to create your own perfect design.
Great online tools for the collection process include
Pinterest
and
Hometalk
, but if you're more tactile, you can always print design ideas and put them on a corkboard to help bring your ideas to life. The nice thing about having a physical board is that later down the line you can also pin samples of fabrics, paints, rugs, and more to help organize your thoughts. Whichever style you choose for your Doylestown real estate property, the more you know about what professional designers are doing, the better.
Minimalistic Strategy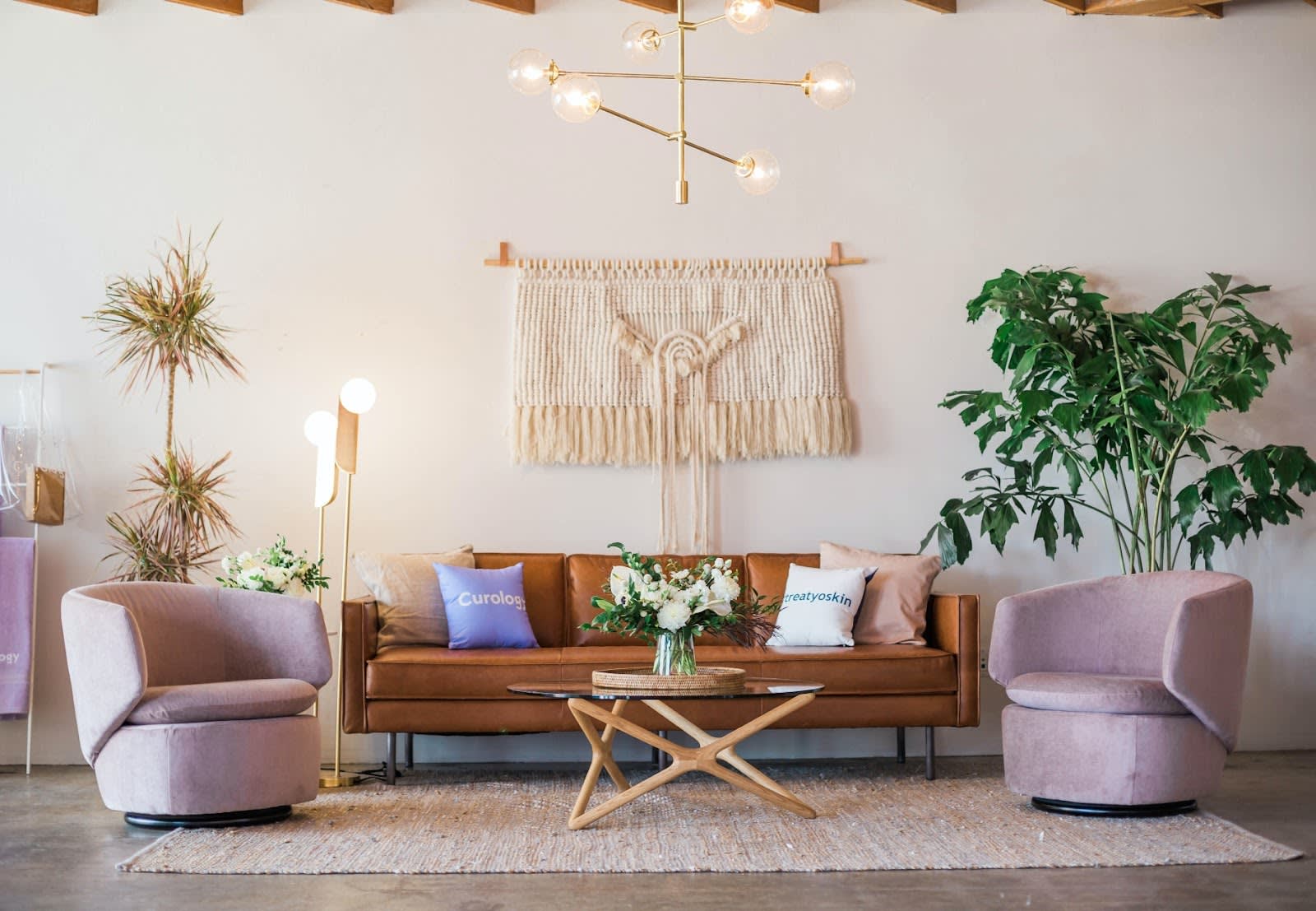 After you feel properly inspired, it's time to get planning. Take your Pinterest board or corkboard and start organizing. You can arrange sections for different room themes or local inspiration for an overarching house theme and be creative with the process. This is an opportunity to distinguish your Doylestown luxury home by flavoring an entire house with a bold style choice such as a Georgian flair or
modern country
style.
One important step for whichever style you implement is to decrease clutter. Too many random items are exactly what makes the average home look messy. If you want a refined look in your home, keep this in mind. It doesn't mean you need to go full
minimalist
, but you do have to be thoughtful about your choices.
Color and Texture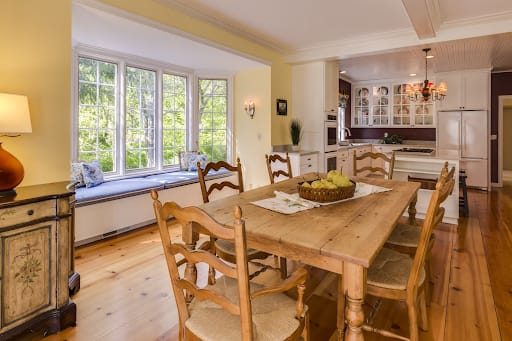 These two categories of design are what can really transform Doylestown luxury homes and bring your preferred design to the next level. With color, rely on the staples of your style. For instance,
coastal
designs will feature rich blues, greens, and tans, while bohemian colors may be more bold and eclectic — upgrading the interior's atmosphere from basic to bombastic.
Textures can also make a room pop. It's an easy trap to want to pick a bunch of fabrics that "match." While that can make a room simple and cozy, it doesn't bring the coveted "wow" factor. To elevate the effect, look to dynamic fabrics like silk, wool, velvet, and even flannel. Putting a simple silk pillow on a couch can make it look a lot more refined in seconds. Even more
rustic
textures like a wicker basket or bohemian textures like a shag carpet can make your decor more complex in the best way. Just be sure to use this idea in strategic moderation.
While these design additions do require long-term work, plants can be the best texture to invest in. The contrast of organic colors and textures against the furniture can be a game-changer for any Doylestown real estate property.


Custom Designs and Statement Pieces
Statement pieces are any item that draws attention when you enter a room. In luxury homes, these can be key to adding a refined feeling to your designs. Some examples include custom furniture or striking art.


Custom furniture is at its best when it's created to fit precisely to certain shapes in a room or specific styles. Similarly, art can have an outsize impact on a room's ambiance. Not only can it fill up a wall with something aesthetically beautiful and engaging, but be an easy place to draw inspiration for the rest of the room's colors. A gorgeous, gold-flecked autumn scene can inform the color and texture palette of an entirely warm and inviting traditional living room.


Turn Up the Lights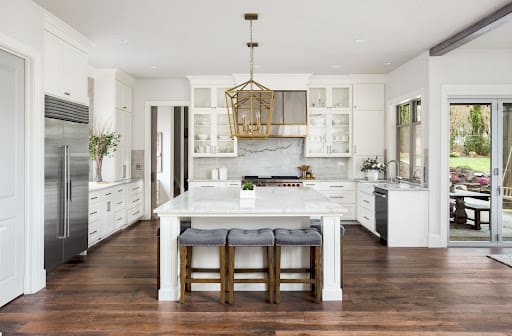 You can have one of the most beautiful Doylestown luxury homes, but just a little bit of bad lighting can absolutely ruin it. Regardless of what style you prefer, more light — table lamps, chandeliers, wall fixtures — is better. Rustic designs can incorporate unique wicker chandeliers, or
French country
styles can use intricate floor lamps inspired by candelabras.
Doylestown Real Estate as a Primary Home
If you're designing a house for yourself, you can dig especially deep into your favorite styles and ideas to make it your perfect dream home. Custom furniture can be personalized, entire rooms can revolve around your favorite art pieces or plants, and you can even lovingly incorporate family heirlooms into each design. This can make even the most modern luxury home feel unique and sentimental. These kinds of touches can upgrade luxury homes from impressively designed living spaces into memorable, one-of-a-kind homes.


Doylestown Luxury Homes as Flip Properties
If you plan on flipping your Doylestown real estate, these tips and tools will be invaluable to elevating your luxury property to the kind of home buyers can't ignore. You still want to rely on your personal style, whether that be
contemporary
or coastal, but design touches will have to be more broadly attractive instead of deeply personal. As long as you make thoughtful choices, it should be an ideal residence for any luxury home-buyer.
If you're interested in learning more about interior design tips or Doylestown real estate, please don't hesitate to reach out to trusted agent Paula Campbell for expert guidance.